Presser foot B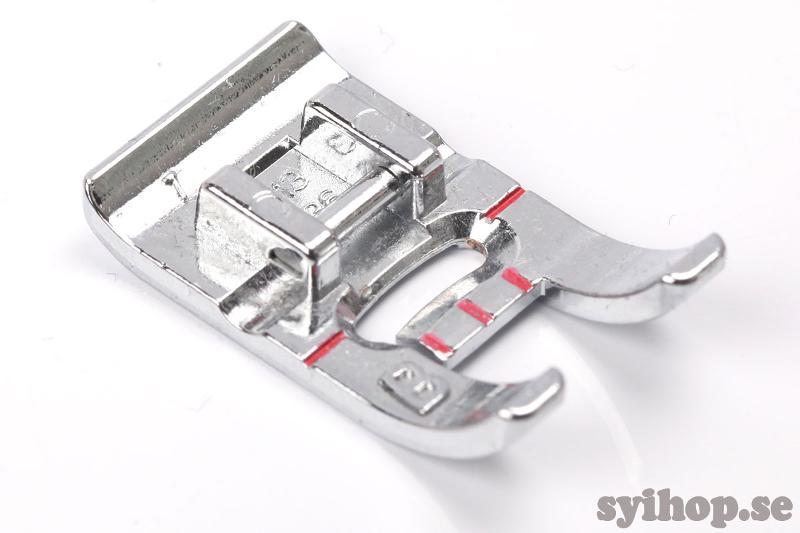 Presser foot B to Husqvarna Viking. You can see the B on top front left.
Presser foot B is a standard presser foot used mainly for wider stitches like zigzag or application seams.
If you compare with Presser foot A, this foot has more space for the seam under the foot as well as a wider hole for the needle on the top.
This foot is also good for thicker fabric.
This kind of presser foot is available for almost all sewing machines despite manufacturer, although the name might differ.